Venues

Names, addresses & phone of the places we play.

Swede's - 1301 King's Highway,Swedesboro, NJ 08085, (856)467-2052 www.swedesinn.com

Mayer's Tavern- 609 884-8980 894 Third Ave. Lower Township, NJ

Come over the bridge toward Cape May, turn right at Tony's Pizza

Rock' n Chair-2409 Dune Dr., Avalon, NJ 08202 (609)967-3200

Dog Tooth Bar & Grille-  100 E Taylor Ave. Wildwood, NJ

609 522-8383

Keswick Tavern- Easton & Keswick Aves. Glenside, PA 215 886-4277

Margaritas- 200 Spring Lane, West Chester, PA  (610)696-9720

East of West Chester off Rt. 3  (Residential neighborhood)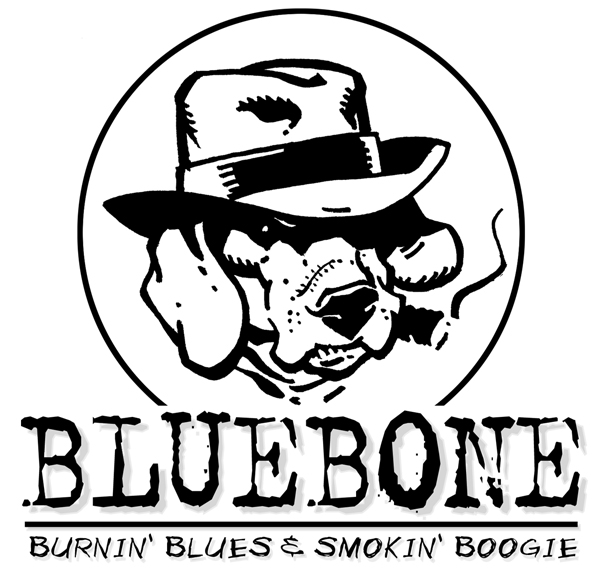 The Ugly Mug- Washington Mall at Decatur St., Cape May, NJ 08204  609 884-3459

(The) Can Company- In the Canton section, historic Baltimore, off Boston St. (easy to find off I95. This is a shopping area) I 95 to O'Donnel St. exit; stay on left; travel on Boston St. to 2400 Boston St.

Walsh's Tavern- 63 N. York Rd.; Warminster, PA 18974  215 675-0149

Bluetone Cafe- 683 Walnut St., Easton, PA 18042  610 258-5812

Red, Hot,& Blue--Rt. 70 & Sayer Ave.; Cherry Hill, NJ  08002 (856)665-7427

The Boiler Room- In Historic Congress Hall, Perry Street, Cape May, NJ

Appetites on Main- 286 Main St. Exton, PA 19341 610.594.2030  Rt 100 & 30 Bypass

Bay Cafe-  2809 Boston St., Baltimore, MD 21224  (410) 522-3377

Just east of Fells Point on the harbor

Bayou Blues- 8133-A Honeygo Blvd., Baltimore, MD 21236  410 931-2583 (White Marsh exit off I95, west to first light, left on Honeygo Blvd.)

Big Bertha's BBQ & Blues- Schellenger Ave. between Pacific and Atlantic, Wildwood, NJ

609 522-5226

The Blue Parrot Bar & Grille-
1934 West 6th Street (6th and Union) Wilmington, DE (302). 655. 8990 
GO to their website!
The Bordley House Grille - Broad Run Gollf Course, Marshallton, PA

The Bull and Bear Tavern- 1557 County Highway 550, Woodbine, NJ 08270 609-861-2020  www.thebullandbeartavern.com

Bourbon Blue- 2 Rector St. Manayunk (Phila.) PA 19127 (215) 508-3360

Take I 76 to Belmont Ave., cross river, Right on Main, Right on Rector

Borgota-The Gypsy Bar at the Borgota Casino in Atlantic City- Take AC Expressway into Atlantic City and follow signs. Right off the gaming floor.

WARMDADDY'S-Front & Market Sts., Philadelphia

www.warmdaddys.com

BoJo's- 222 N. High St. Millville, NJ 08332, 856 327-8011

Ocean Place Resort--One Ocean Blvd.  Long Branch, NJ 07740

L's Restaurant & J Bone Tavern - 119 Rt. 50, Corbin City, NJ

609.628.3024  About 1/2 Mile north of Rt 49 on Rt 50....site of the old Corbin House.

Lucky Bones Backwater Grille-

1200 Rt. 109 South, Cape May, NJ  (609)884--BONE     At the bottom of the Cape May bridge, across from Lobster House sign. (The old Anchorage)
Howell's Pub - 151 Philadephia Ave, (Rt 50) Egg Harbor City, NJ 609-965-6609

Harbor View- On the deck- 954 Ocean Drive, Cape May (on the road between the Cape May bridge and Wildwood Crest, across the water from the Coast Guard base.        609 884-5444               

Rusty Nail-201 Beach Ave Cape May (toward the SOUTH end of Beach Ave. at the old Coachman's Motel)

Four Dogs Tavern- 1300 W Strasburg Rd, Marshallton, PA (near Westchester) 610.692.4367    www.fourdogstavern.com

Ron's Original Bar & Grille-74 E Uwchlan Ave. (Rt 113 just north of Rt 100)  Exton, Pa 19341610-594-9900

www.ronsoriginal.com