For Booking information call   609. 827.3836

610. 429. 5253

or email us!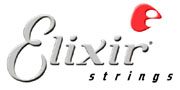 BLUEBONE uses

                      ONLY

Click on their logos to go to their  website!

BLUBONE'S whole recorded catalog in MP3! click   HERE
NEW Blues CDs, The best blues rock, Awesome Blues rock

NEW DATES! CHECK THE CALENDAR!

Blue to the bone! Smokin' blues and burnin' boogie. The finest in guitar blues and by far the best live band you've ever heard! Voted #1 in Germany, Favorite German Blues Rock.